Four-wheel vehicles Smart Wheel
Road-tire forces measurement

automotive

wireless

races

lightness

easy
Good accuracy and dynamic behavior
Ruggedized and proven
Low cost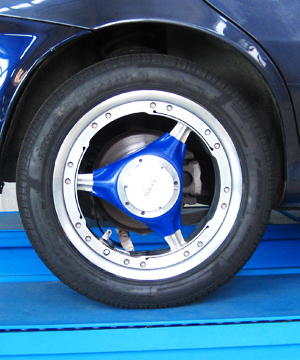 The measurement of contact forces between road and tires is very important while designing road vehicle control systems, looking for performance or safety improvement.
The Smart Wheel concept is based on a patented three-spoke structure connected to the wheel rim; the spokes are instrumented by means of strain gauges allowing the smart wheel to measure three forces and three moments acting at the interface tire-road.
SmartMechanical_ and Politecnico di Milano, have realized several versions of Smart Wheels dedicated to four wheel vehicles, gathering a wide experience and reaching a high level of reliability and effectiveness.
The applications span from tire characterization to active vehicle control with special regard to ESP and ABS applications.
DATA ACQUISITION FREQUENCY