Motorbike Smart Wheel
Road-tire forces measurement

automotive

wireless

races

lightness

easy
Simple but carefully optimized design
Limited mass
Low cost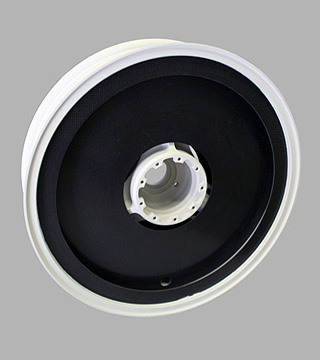 Starting from the "lessons learned" on four-wheel vehicles, SMARTMechanical has designed a new Smart Wheel concept for race motorbikes. Realized in close collaboration with Marchesini Racing, this prototype shows the typical three-spoke architecture and four new carbon fiber stiffening disks.
The system is able to perform real-time loads measurement; through a wireless connection, the data are made available, for example during track testing, on the CAN bus telemetry together with the other motorbike performance parameters.
The electronics is accommodated inside the motorbike hub; the system has a stand-alone autonomy of about four hours and can be easily recharged through a connector placed inside the brake rotor hat.
DATA ACQUISITION FREQUENCY